SOUTHERN CA
Beaches & hiking
Amusement parks
Dining & nightlife
HIGH DESERT
National parks & monuments
Wide open spaces
Short drive to cities & airports
NORTHERN CA
Beautiful rural neighborhoods
Redwood forest
Wineries
Part of the Providence network, St. Joseph Heritage Healthcare is one of California's most respected physician practice groups. With over 650 physicians, 3,000 employees and locations throughout California, including, Northern California, Orange County, High Desert and Los Angeles County, Heritage has been continually recognized as a leader in quality, customer service and information technology. This kind of success is the result of team work, a commitment to excellence and a strong adherence to the organization's mission, vision and values.
Heritage has a wide variety of employment opportunities at the Shared Services office in Anaheim, Calif., along with clinical and administrative positions to support its eight medical groups in California – five of which are in Southern California and the other three in Northern California. In addition to our medical groups, Heritage employees support affiliated physician networks throughout the region.
We have employment opportunities in the following areas:
Administration
Nursing
Case Management
Coding Services
Information Systems
Research
Claims
Business Office
Imaging
And many more
Join our Team!
For employment opportunities at St. Joseph Heritage Healthcare, click here.
Opportunities for Physicians
St. Joseph Heritage Healthcare provides residents access to primary care and hundreds of physicians in virtually every specialty. Our physicians have received top honors from various organizations, including the Orange County Medical Association for Physicians of Excellence and the Integrated Healthcare Association with distinction in clinical quality.
Are you a physician looking to join our network? With a competitive salary and benefits package, we have opportunities for physicians in all specialties and you can explore by clicking on the groups below.
Medical Groups in Northern California
Medical Groups in Southern California/High Desert Region
Join our Physician Network
To join any of our physician networks across St. Joseph Health, please visit the Physician Career Opportunities page.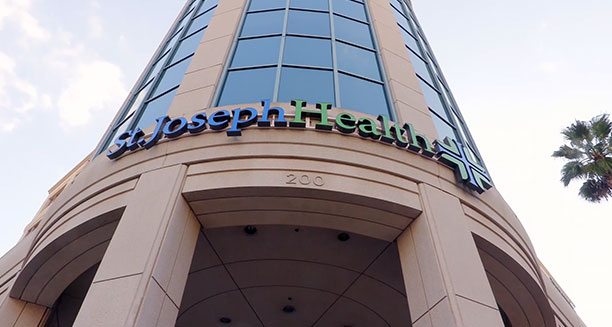 Why You Should Work for St. Joseph Health at
St. Mary Medical Center